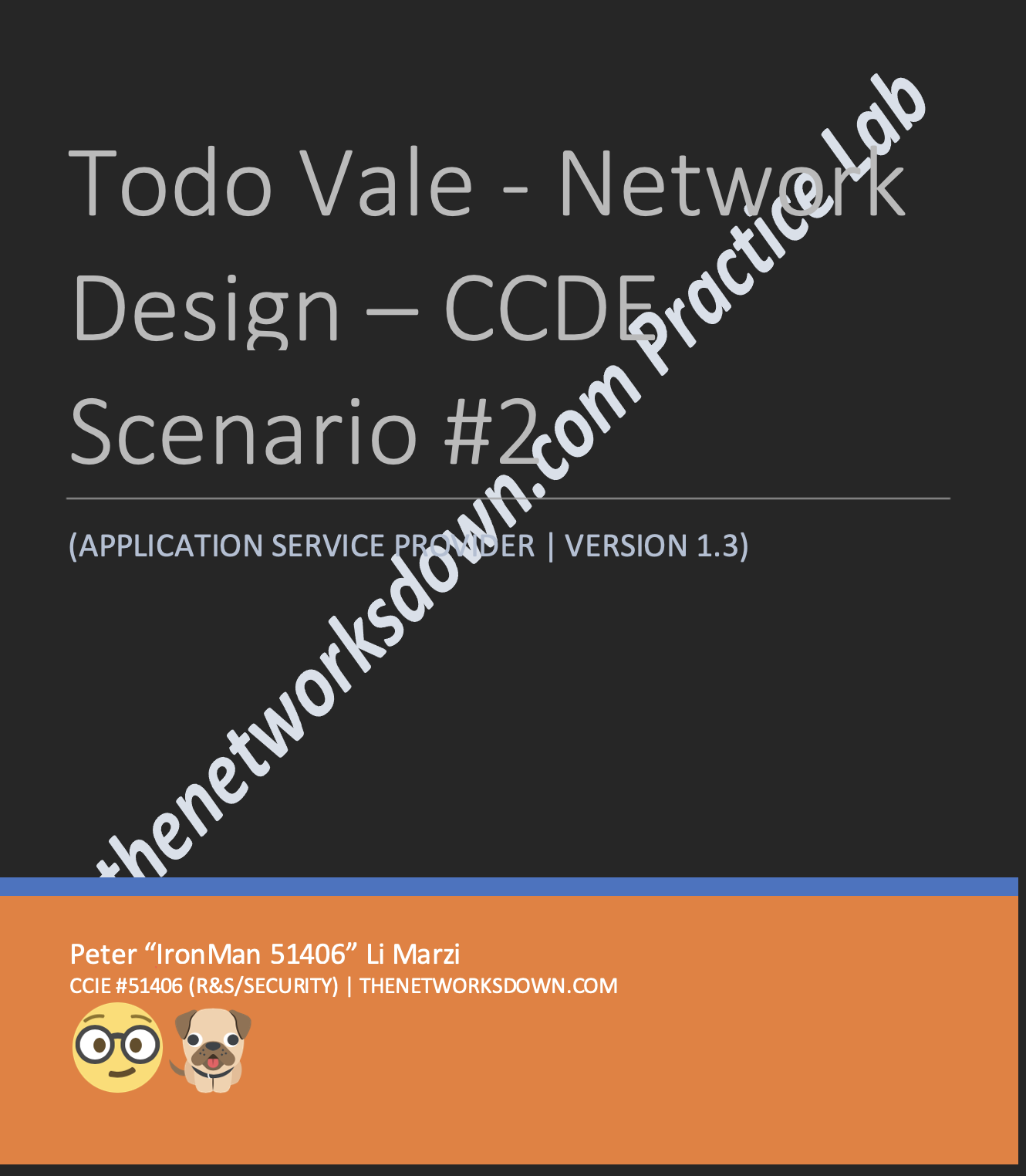 Below is a second helping of a self made CCDE Practice Scenario that I created (at the challenge of Zig, thank you sir) to help prepare myself for the CCDE. It helped me get into the Design Mindset. Enjoy this one.
Download a Copy here.
Side Note: I make a-lot of typing mistakes… So ,apologies in advance for any. Also, if anything doesn't quite make 100% sense. I hope this helps everyone curious with Network Design.